Exeter Blocked Drain
Drain Unblocking, CCTV Drain Surveys, Gutter Clearance, Rodding.
On this page we'll go into more depth about the services we provide and how we provide them. Here's a list of just some of the services we're able to provide 24/7 365 days of the year;
Drain Unblocking
High Pressure Water Jetting
CCTV Drains Surveys
Tree Root Removal
Drain Mapping
Gutter Clearance
Drain Relining
Rodding
Blocked Showers, Toilets, Sinks
Commercial & Residential Drains Services
Manhole Repairs
Macerator/Saniflo Services
24/7 Service
No Call Out Fees
Plus Much More..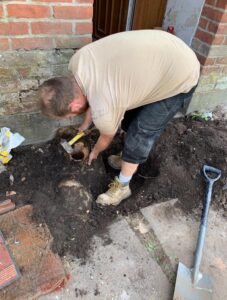 If you think you require any of these services please feel free to get in contact with us. Our helpful and experienced team will guide you to a solution to any of your drain issues no matter what they are or the size of the issue! Drain Care 24/7 Exeter are available to provide services 24/7 365 days of the year and with no call out fees it's never been easier to get those all important drains services for your home or business. We provide both commercial and residential services and can be on site clearing your drain issues in absolutely no time.
Professional Services, Professional Team
We work hard and fast to ensure that you're never without someone to rely on in regards to drain care services. And with over 25 years of experience and all the tools and equipment to eradicate any drain issue you'll know you've picked the right drains service as soon as you speak to us. Call and ask any questions you like. Because we're available 24/7 we'll always answer your calls . No matter if you just want us to answer your questions we'll be around with the services or the answers you need to have that peace of mind about your drains. Drain Care 24/7 Exeter cares about your opinion. If you'd like to leave us a review you can do so on our google business listing.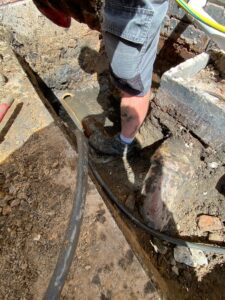 Services: Blocked Drain Exeter, unblocking drains, rodding, CCTV drain surveys, Drain relining, drain repairs, blocked toilet, blocked shower, blocked sink, water main repairs, burst water main, blocked drains